Ghanaians React After Martin Resigns As Special Prosecutor without Solving Any Case Since Appointed
Martin Amidu has effective from today the 16th of November, 2020 has resigned as the Special Prosecutor for Ghana.
He made this known personally in a letter that he addressed to President Akufo-Addo citing that his office was not given the freedom to execute its functions.
READ ALSO; Martin Amidu Resigns As Special Prosecutor Without Solving Any Case After Being Paid For 2 Years
He also stated that his decision was to allow the appointment of his replacement. Martin Amidu was announced as Special Prosecutor in 2018 and since then has not been able to solve any corruption case as his outfit is required to do.
Suffice to say that many Ghanaians took to social media to react to his resignation after two years at the post.
Abass Abdul-Hamid wrote; "Then he has to refund all that he was paid as salary over the period because he hasn't yielded any benefit. He can't just chop our money like that and choose to resign"
Zingadoth Okalley said; "Incompetent bitter man. He thinks lamentation earns credibility and integrity. He was appointed to dismantle the NDC and Hon. John Mahama which he couldn't bring into friction. He should try next time"
Osei Agyeman; "The corruption is so damn heavy than he can imagine, so he better leave and sit in peace. Ghana be this, hmmmm.."
Bàddëst Bwöy Mhan Jay; "4 years in office as a special prosecutor, not even an Ant was prosecuted…….We just wasted our taxpayers money on this Man"
See some of the reactions below;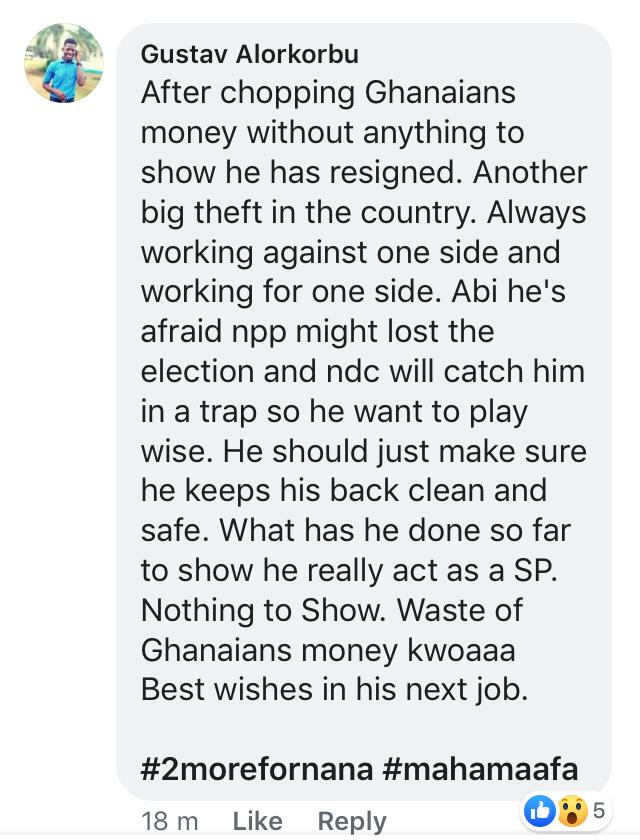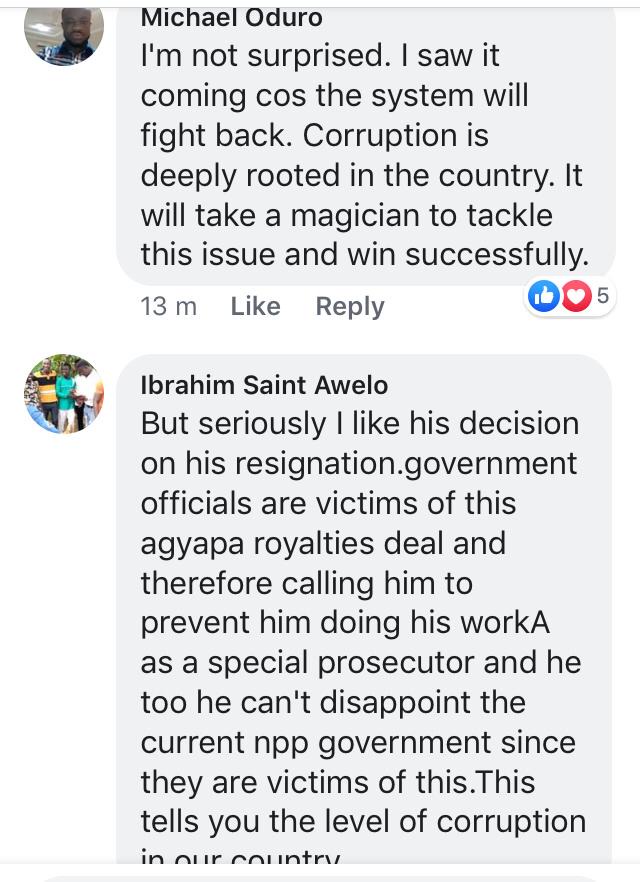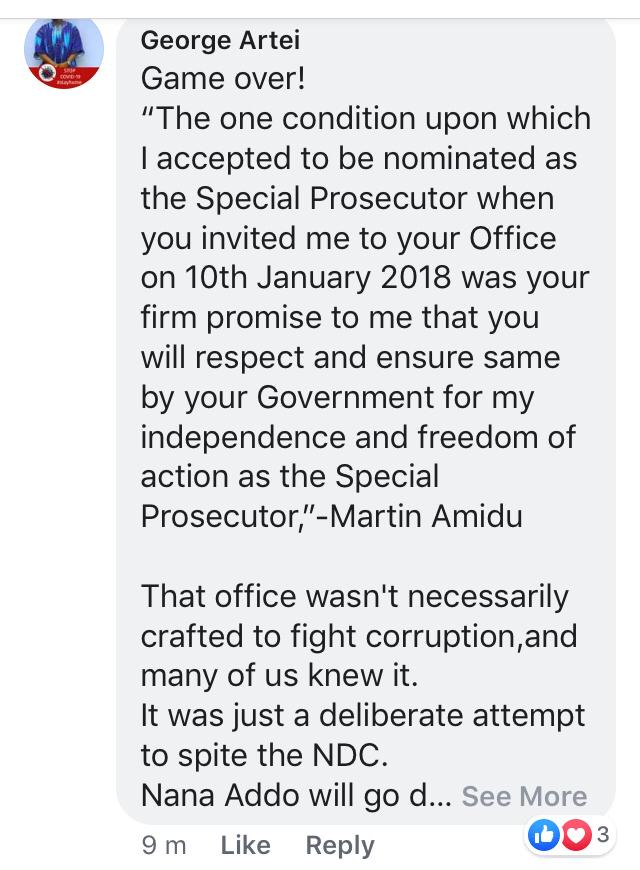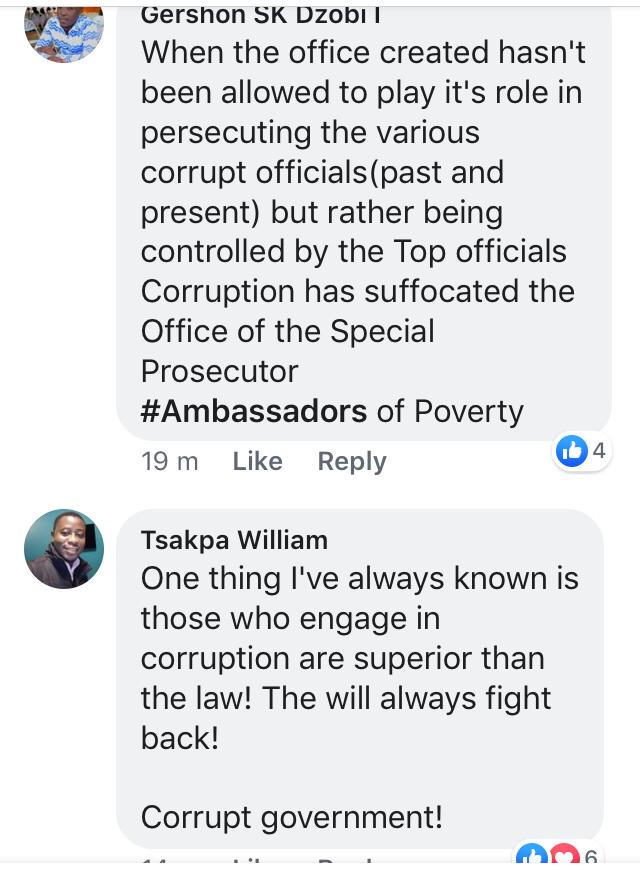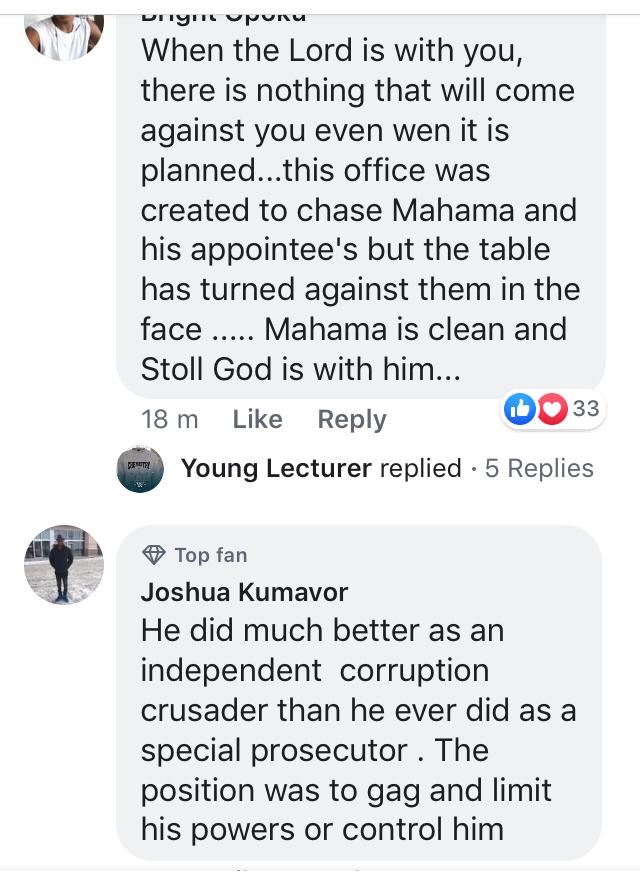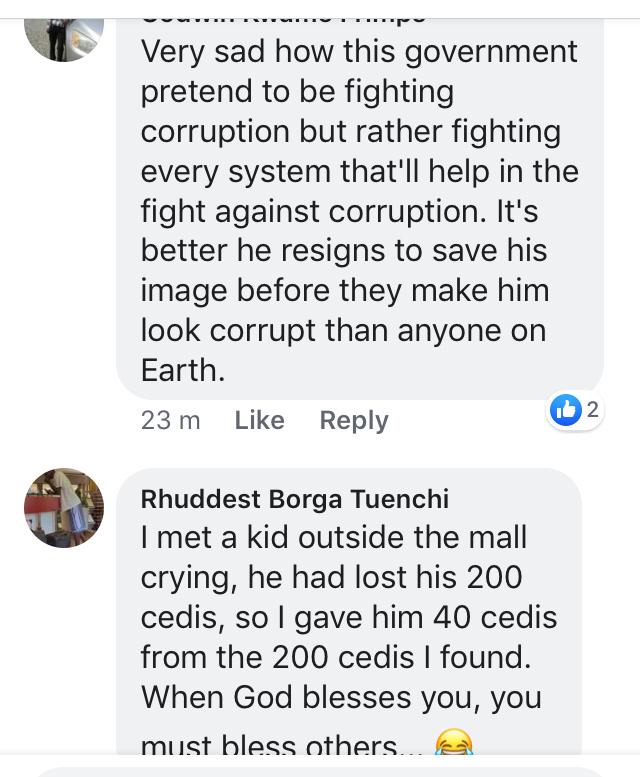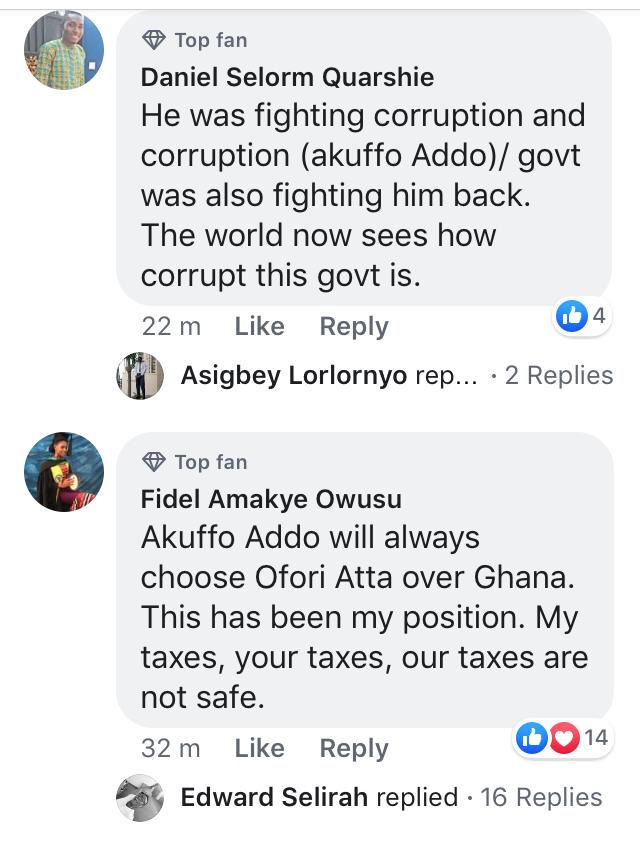 READ ALSO; General Mosquito Sheds Uncontrollable Tears For Late Jerry Rawlings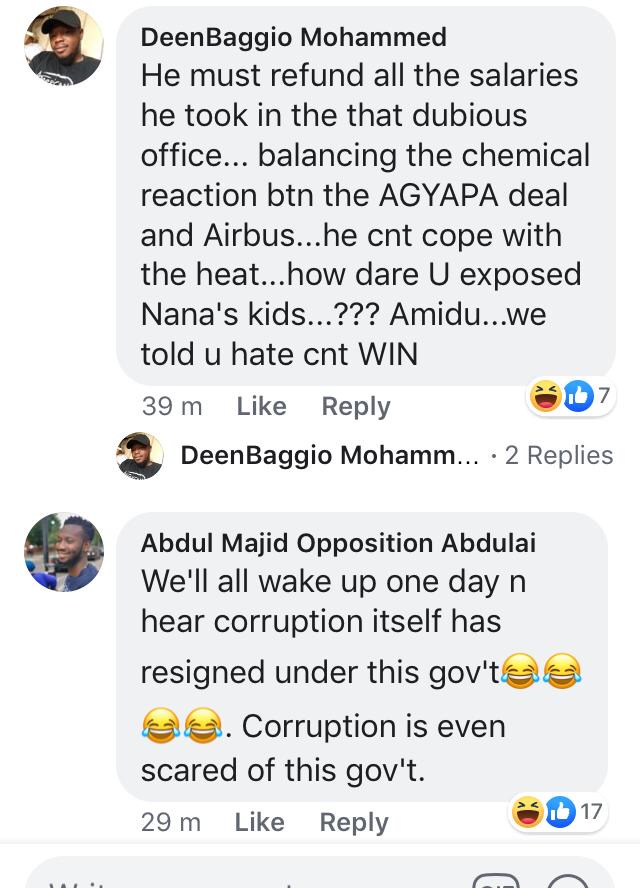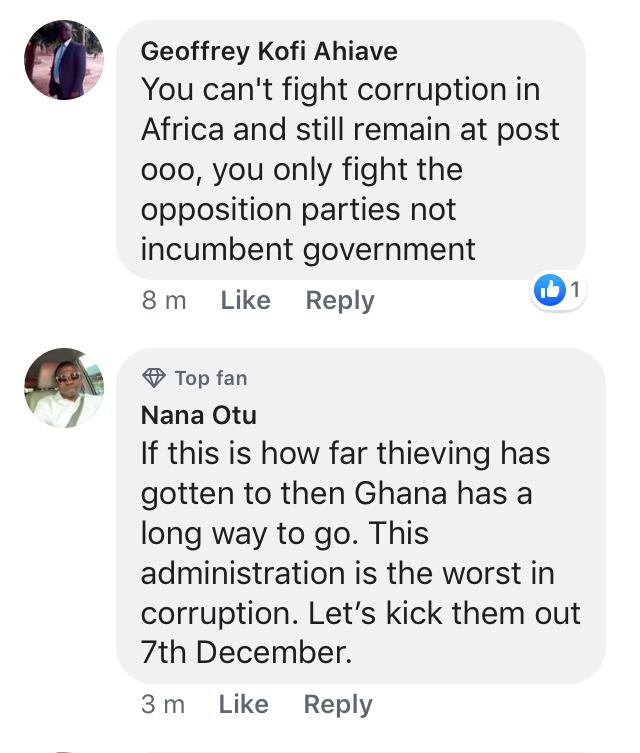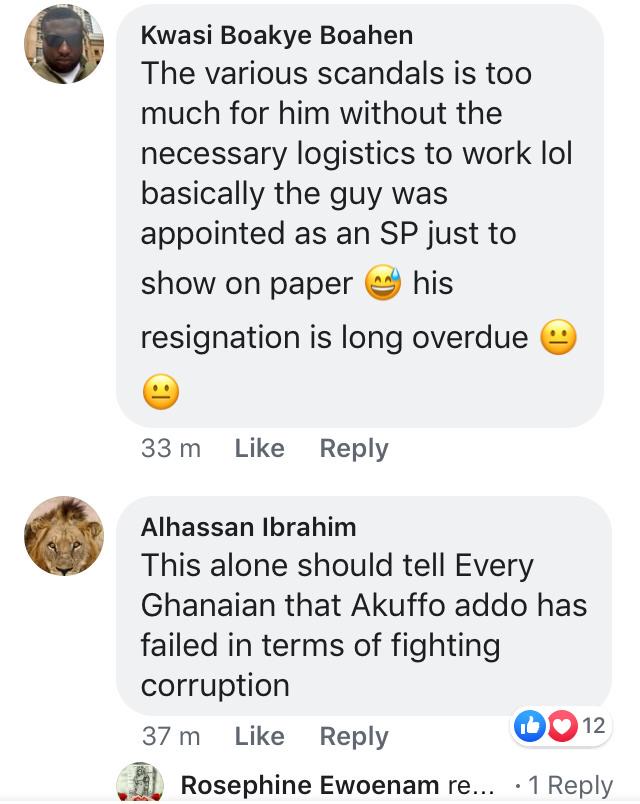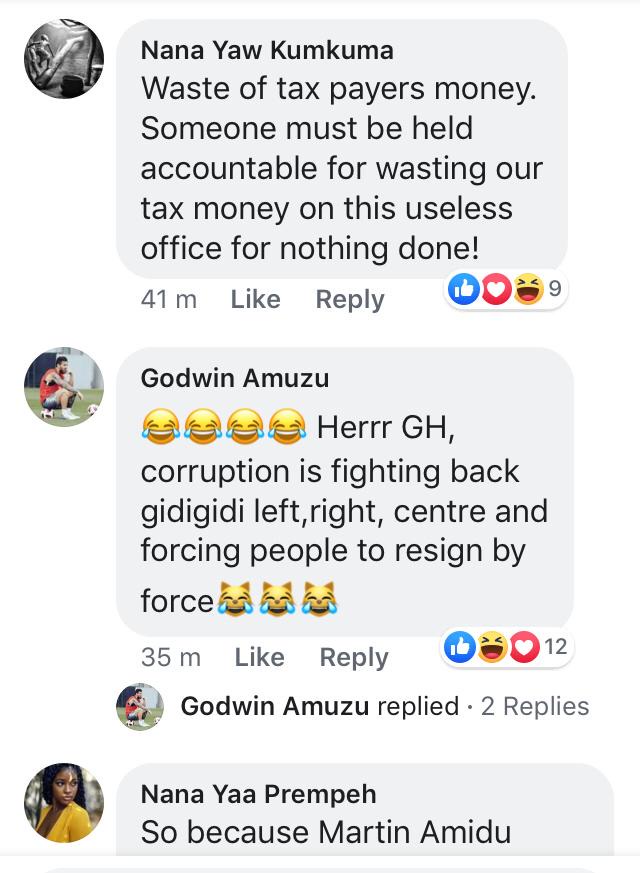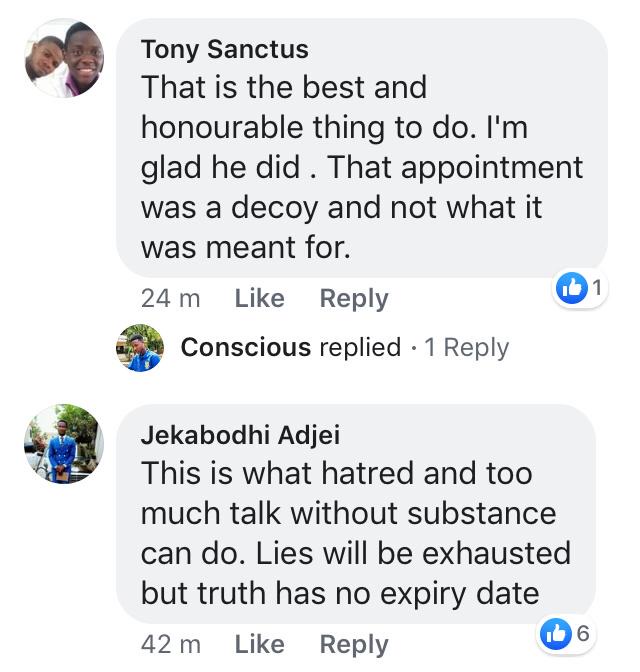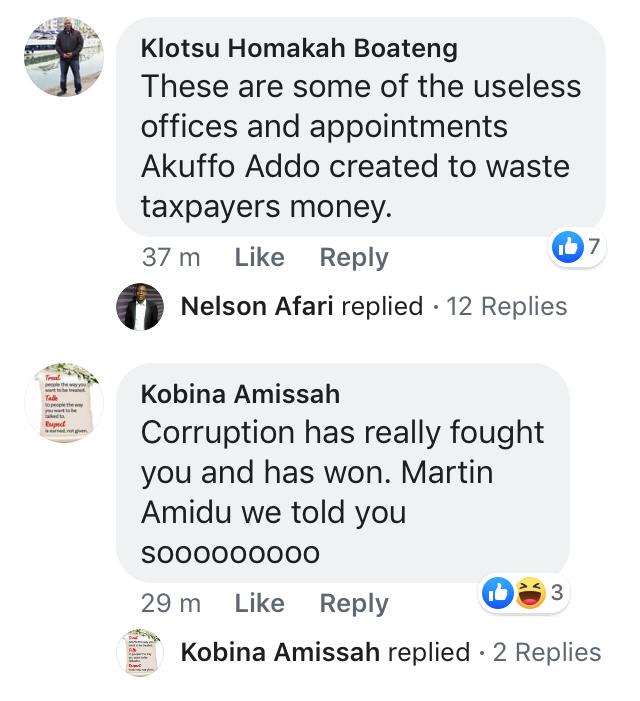 What do you also make of Martin Amidu's resignation?
READ ALSO; You gave the whole ECG to your Barber and his girlfriend – A- Plus Boldly tells Akufo- Addo