Number Of 2020 WASSCE Graduates Qualified For University Reduced By 11% Compared To 2019 – WAEC Data
The results of the 2020 West African Senior School Certificate Examination (WASSCE) have been released by the West African Examination Council (WAEC) yesterday the 13th of November, 2020.
READ ALSO; You Are Useless And Stupid If You Can Only Wait For Suspects To Submit Themselves For Investigation – A Plus Tells Martin Amidu
Per the results and data adduced by the examination body, it can be concluded that there is a great improvement in the English language. For Maths, it can be argued that the 'leakage has helped tremendously. After the leakage, only 65% pass rate was recorded just like last year.
Also, an additional 20,167 candidates had A1 -C6 in CM in 2020. That's 0.4% higher than Core Maths candidates in 2019 comparatively.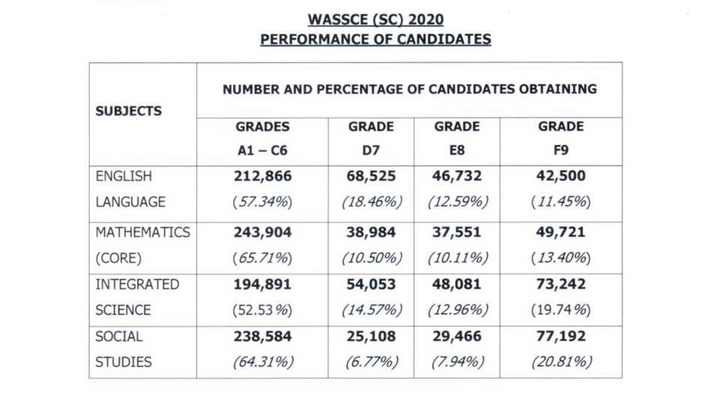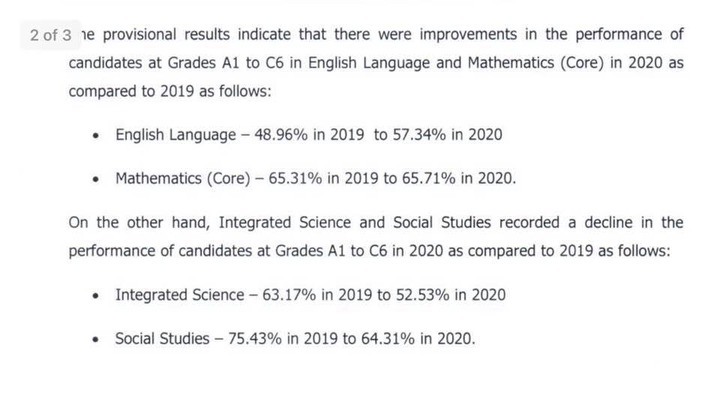 READ ALSO; Video Of Akufo-Addo Promising To Build 350 Senior High Schools In 2016 Finally Out (Watch)
A more worrying deduction from the data available points out that per WAEC's own data, there is a 11% reduction in the number of students qualifying for Tertiary, as compared to 2019.
According to WAEC, 11% more students failed in Integrated Science and Social Studies (compared to 2019). Without a pass in either, one cannot progress to university.
Conclusively, there might be a significant increase in Core Maths and general pass rate but the 11% reduction rate in the number of graduates who can gain university admission with their results have soiled the success rate.
READ ALSO: John Mahama Pens Emotional Condolences For Rawlings, See His Beautiful Handwriting