Photos: Thief Climbs And Relaxes On A Streetlight Pole To Avoid Beatings
Unemployment in Africa, specifically Ghana is causing lots of petty stealing and robbery amongst the youth and the citizens are not also ready to do away with instant or mob justice.
That's very unfortunate in a country that has more natural resources. But we will elaborate on that later.
The last time, it was a thief who was bundled with a car tire and bent into ashes, unfortunately.
READ ALSO; Woman Puts Baby Aside After Losing Bet At A Betting Centre
The other day it was another alleged thief who was bundled around an electric pole, given rush energy drink to sip as he was continuously beaten.
Today an alleged thief has been forced to climb to the top of a streetlight pole either to wait for a police arrest or prevent mob justice.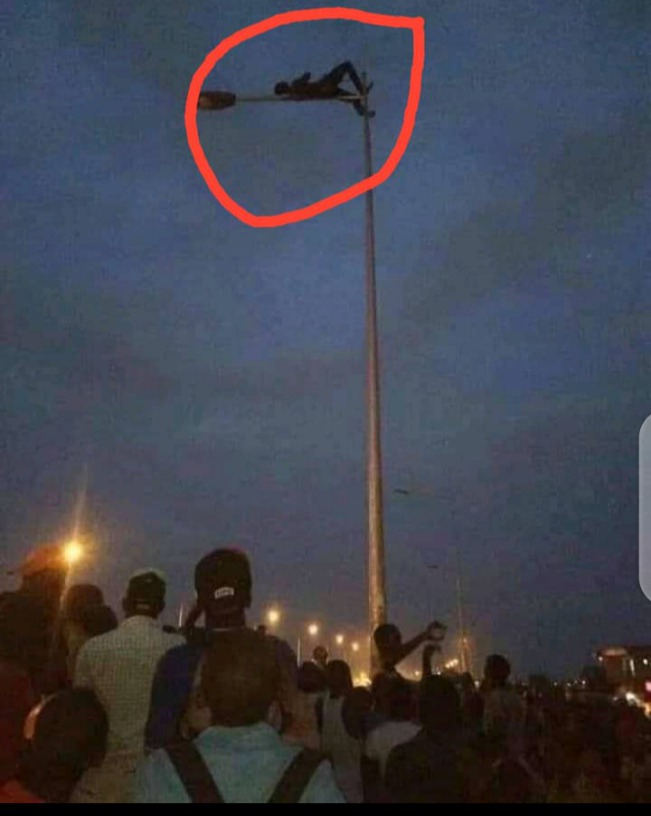 It is clear that the thief was absolutely relaxing and looking forward to what's next on the electric pole as pedestrians were also down waiting for him to descend.
It seems the death of Adams Mahama, the military man who was given mob justice by some Ghanaians is not enough deterrent to some Ghanaians as people still do that to alleged thieves.
We wish him the best and pray the police come to his rescue otherwise unless he sings Medikal's 'La Hussle', lol.
It's high time we stop mob justice as citizens. Maybe until our family member is wrongfully beaten, we won't change.
Ghanaians have reacted.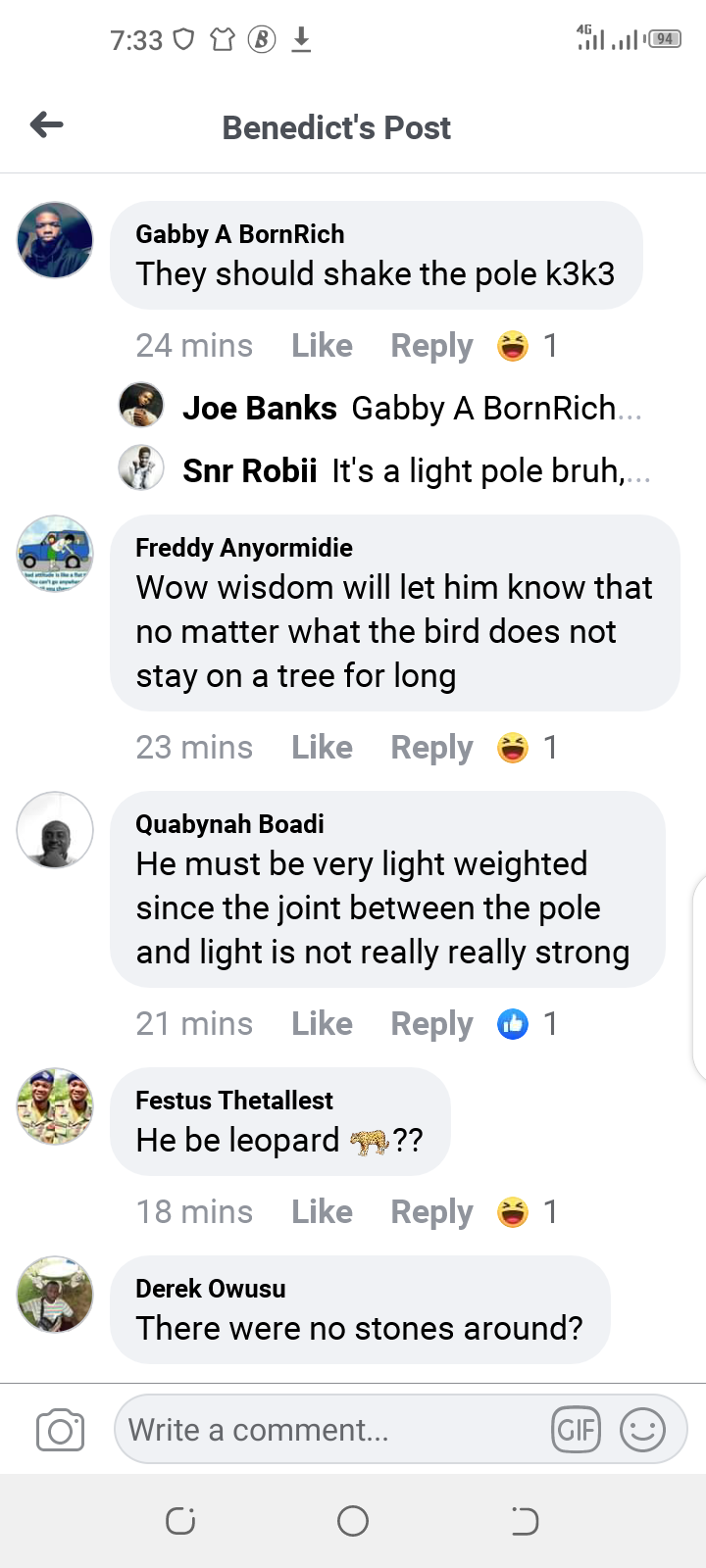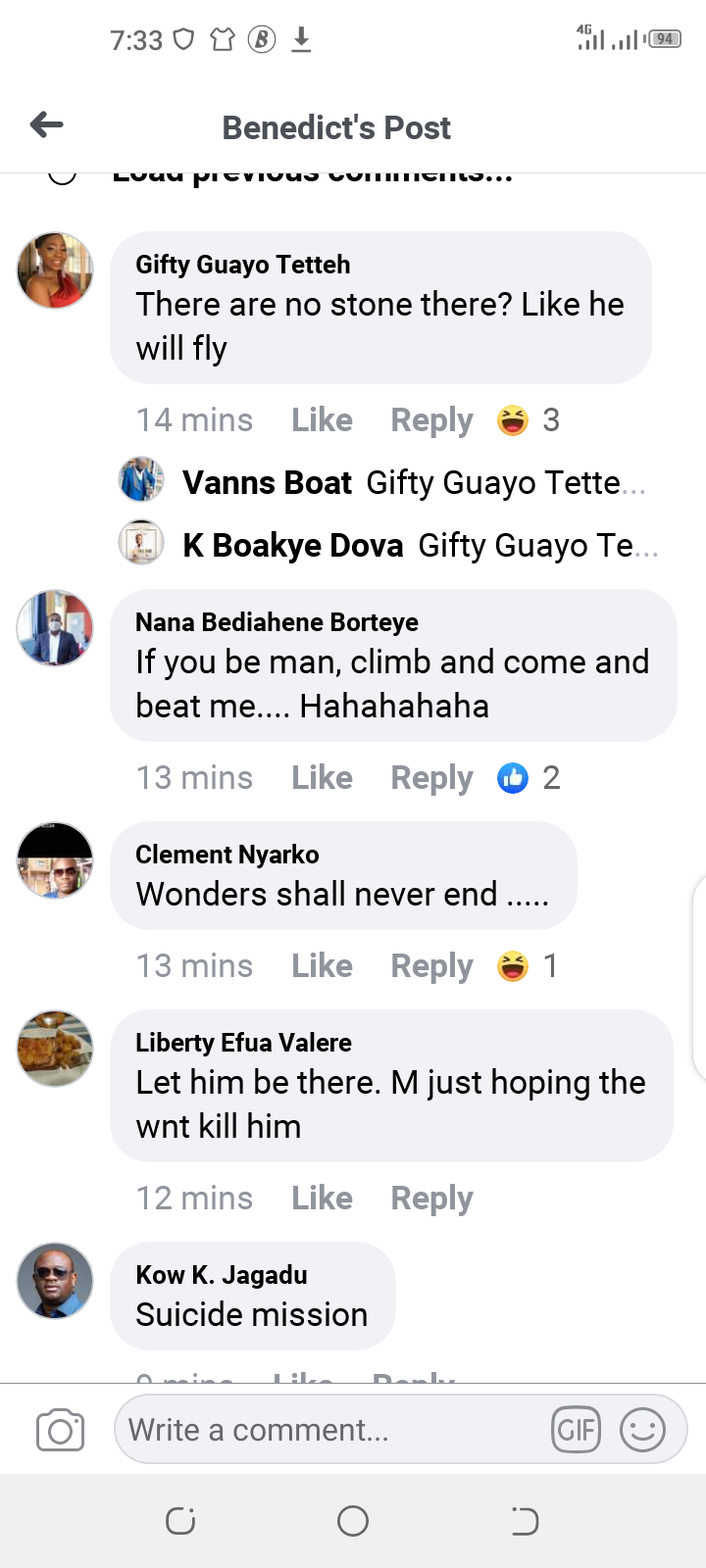 READ ALSO; Force gov't to fix our roads or no sex – Angry Nkorang Women in Ashanti Region Tell husbands