See how Ivorians Blast Akufo-Addo for congratulating Alassane Ouattara after changing the constitution
The president of the Republic of Ghana, Nana Addo Danquah Akufo Addo has yesterday on his social media handle sent a congratulatory message to his colleague president, Alassane Outtara who emerged victorious in the 2020 Ivorian general elections for the third consecutive time.
READ ALSO; Weapons seized at Tema port miraculously turns out to be gas pistols – Police reveals
It could be recalled that in the build-up to their elections, President Outtara after exhausting his two mandatory terms and wanted to contest for the third term, decided to amend a section of their constitution which allowed all presidents to rule for only two terms.
This created a lot of anarchy in the country, but having all institutions at his bosom he was successful in amending the constitution which made him viable to run as president for the third consecutive time.
The majority of people in Cote Divoire has since then seen president Outtara as a person who doesn't obey the constitution and is in great bitterness. But unfortunately, they have poured out their bitterness and pains onto president Akufo Addo for congratulating such a power-drunk president on his social media handle.
Check some of the comments they gave after the president's message;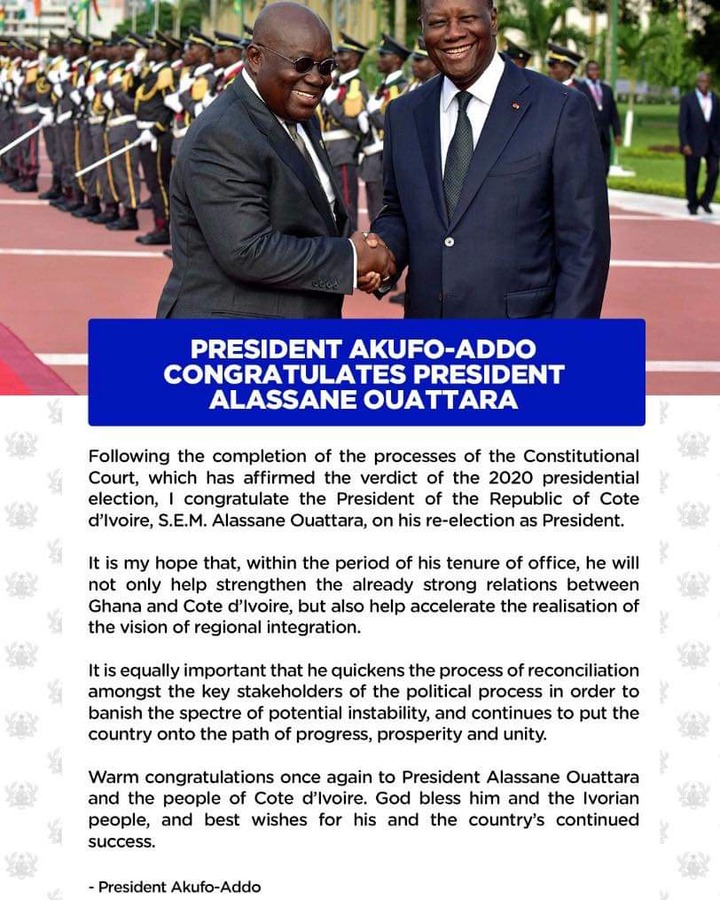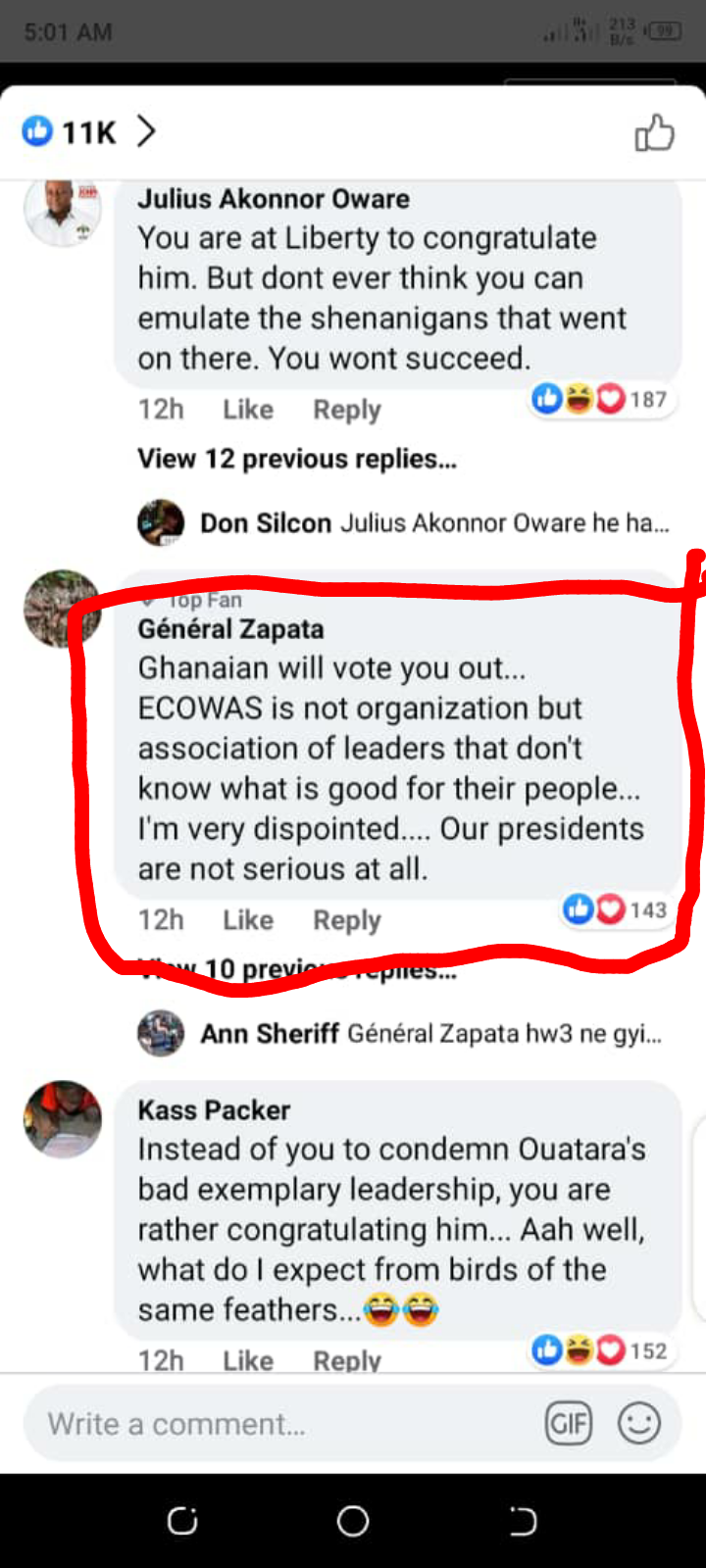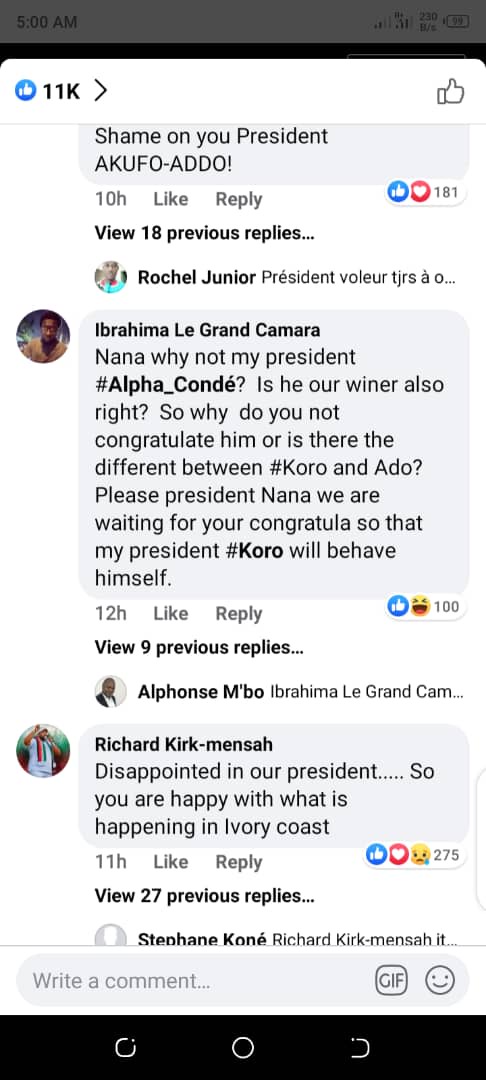 READ ALSO; You Are Useless And Stupid If You Can Only Wait For Suspects To Submit Themselves For Investigation – A Plus Tells Martin Amidu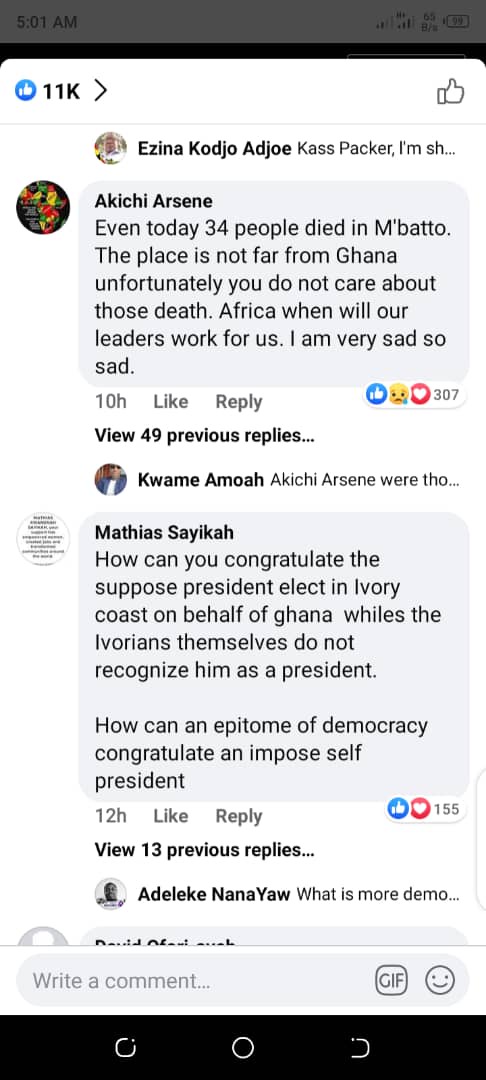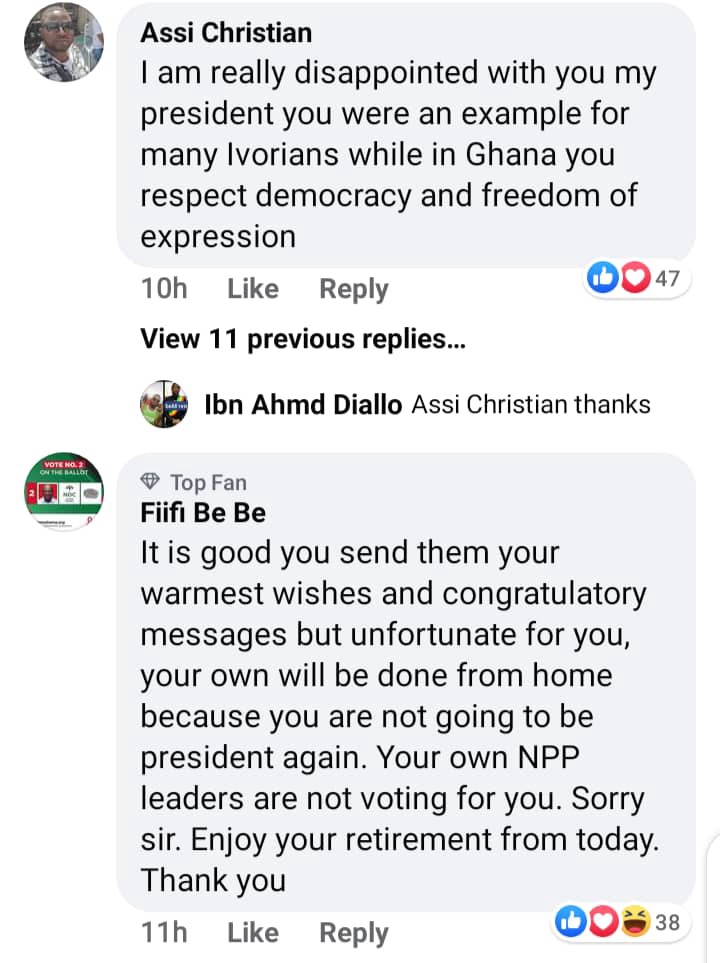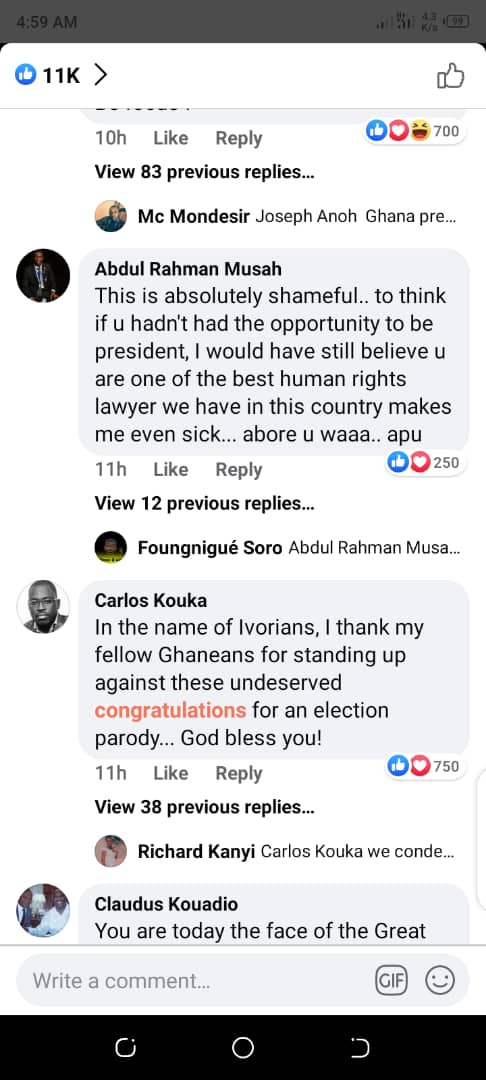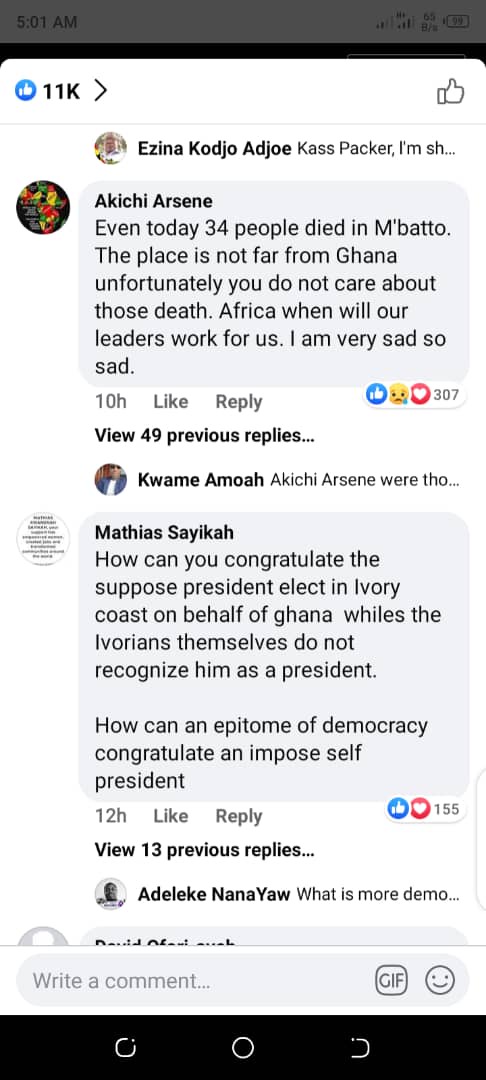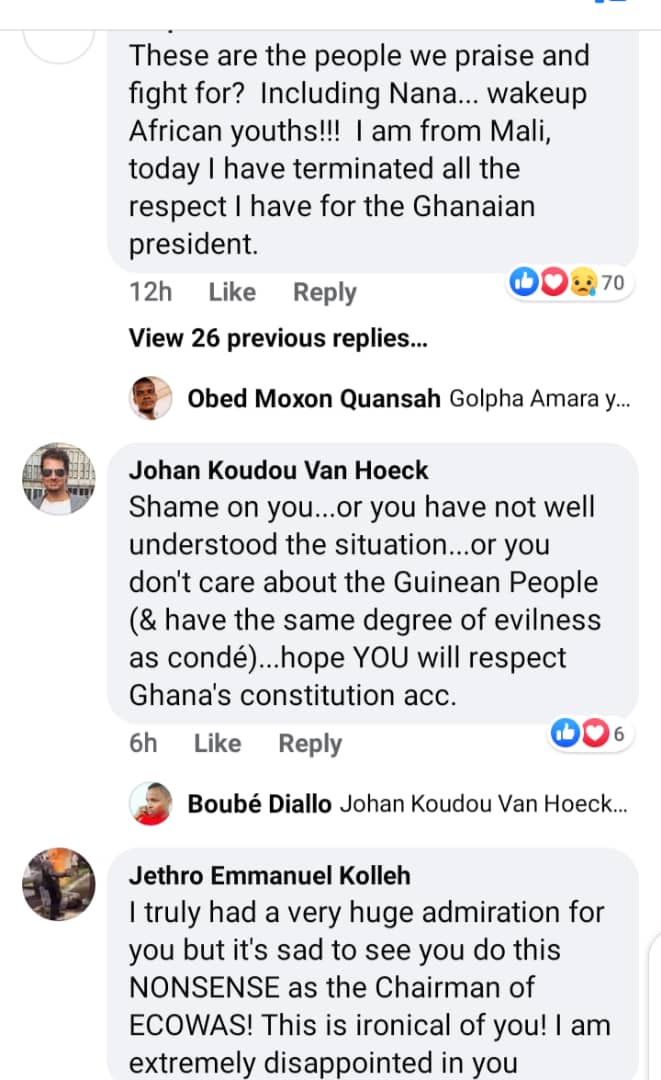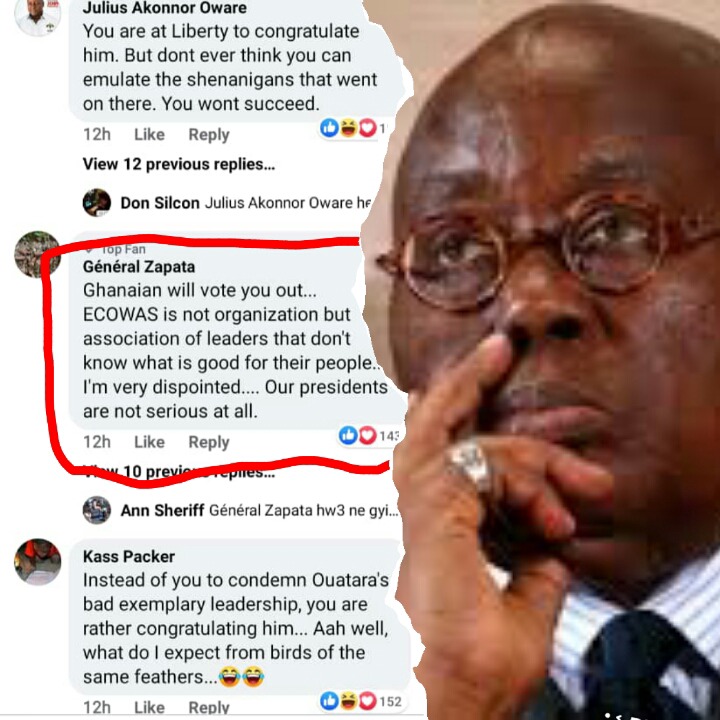 Do you think the president deserves such harsh comments just for a mere congratulatory message to his colleague president? Kindly your views and comments in the comments section below.
READ ALSO; Video: Guy Caught taking video of a girl who opened her thighs at the back seat in public transport